Live video streaming has become increasingly popular this year and is expected to boom in 2022. with more people than ever stuck at home, thanks to the effects of covid19 and its associated lockdowns, people have had to find ways to occupy their time. The most common type of video streaming is undoubtedly still Gaming – Twitch is more popular now than ever Now. 
If you are serious about streaming, you first need to download suitable streaming software. This post analyzes what we believe to be the best streaming software available in 2022, both free versions and paid software with additional ease of use and features.
What is the Best Streaming Software?
Whether you are a content creator who wants to try live streaming for the first time on Twitch or a business owner who wants to give like streams a try on YouTube, there's a suitable solution for you on this list.
1. OneStream
Flexible platform for live streaming real-time and pre-recorded videos (Starts from Free).
OneStream is among the best streaming software options for live and pre-recorded videos.
With OneStream live stream software, you can publish on multiple channels and over 40 social media platforms, including YouTube, Facebook, Steam, Instagram, Periscope, and Twitch.
You can easily schedule pre-recorded streams on social media up to 60 days in advance. Simply upload the video file, choose a date and time, and select the streaming destination. You can stream on multiple platforms with various other streaming tools when streaming live. Configuration is easy and can start multicasting in no time.
2. XSplit Broadcaster
Intuitively designed streaming software for professional broadcasters ($15/month).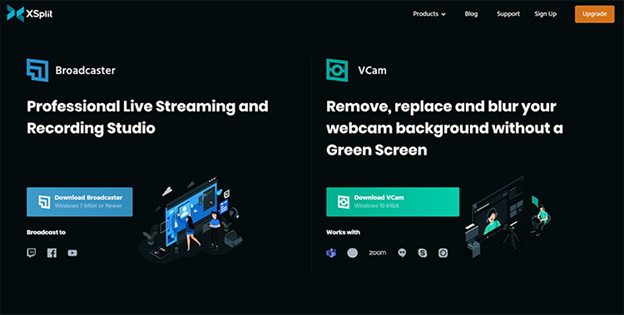 As one of the best live streaming software platforms, XSplit has two versions: XSplit Gamecaster, and XSplit Broadcaster, both of which come with a clean user interface that contains all the essential capabilities for most live streaming software needs.
The Broadcaster option is a high-end version of the Gamecaster, which only has the essentials required for streaming video games.
One of the major players on the online scene, XSplit works on Windows. As a result, it is ideal for streamers who require dedicated support, advanced settings, and a suite of tools designed specifically for video content creators.
Once you sign up, there's no need to look for any other extensions or plugins. Everything you need is right there in one convenient place. That is why Xsplit is one of the best Streaming platforms.
Key Features:
All-in-One App: XSplit Broadcaster is comprehensive streaming and recording live streaming platform favored by many content creators in sports, gaming, etc.
Robust Platform Support: The software supports streams on all significant and multiple platforms through native plugins and custom RTMP.
Limitless Customization: The platform has a powerful user interface that offers 100% customization. That's why it is considered part of the best live streaming platform.
Pros of XSplit Broadcaster:
Intuitive user interface
Easy to set up, customize, and use
Third-party app integration through URLs and files
Amazing 24/7 native support
Additional plugins can be used to extend the functionality
Pricing: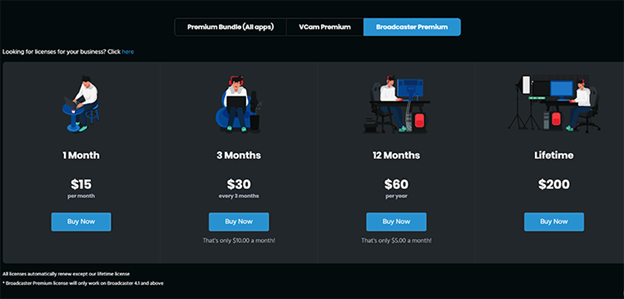 XSplit Broadcaster's pricing starts at $15/month. Twelve months cost $60, and you can get a lifetime license for $200.
3. Streamlabs obs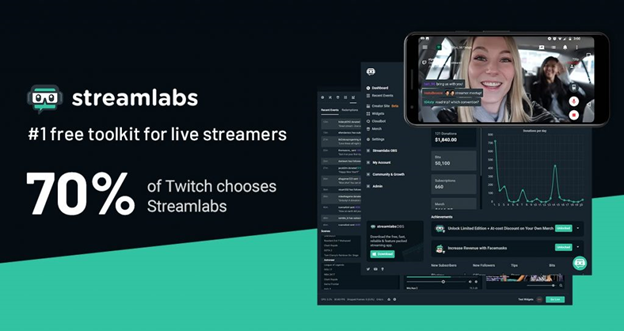 Streamlabs was initially a live streaming tool that streamers used with other live streaming software. now combines the Streamlabs tool with obs Studio.
giving a more advanced streaming program with a cleaner interface than the open-source tool. It also offers better user support. Like OBS Studio, Streamlabs obs is free.
Streamlabs obs gives access to a range of gaming overlays. You can find more Overlays, Graphics, and streams.
multistream to multiple platforms at once, and gain additional features by paying.
Streamlabs obs helps you live stream on Twitch, YouTube, or Facebook. The live streaming software is only available for Windows Systems. Although console users can still use Streamlabs to raise money from their Viewers.
4. Nvidia ShadowPlay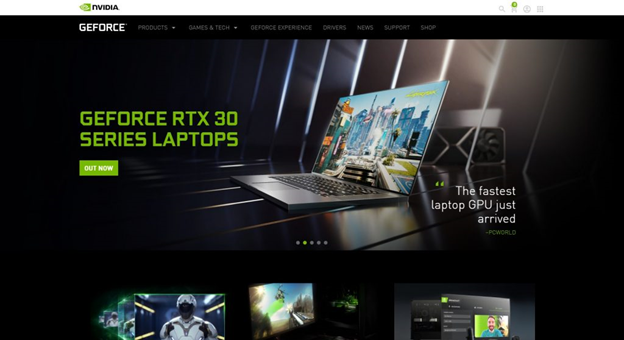 Nvidia ShadowPlay targets gamers and comes bundled with many Nvidia GeForce graphics cards. It enables you to record and share high-quality gameplay videos, screenshots, and live streams. You can use it to broadcast to Facebook Live, Twitch, or YouTube Live.
However, it lacks some of the features available in more specialist streaming software and is probably more used by gamers wanting to share the best moments on their social networks.
It does, however, support camera and custom graphic overlays to better personalize your Livestream.
ShadowPlay's DVR-style Instant Replay mode allows you to hit a hotkey to save the last 30 seconds of gameplay to your hard drive or share to YouTube or Facebook. You can manually record gameplay videos for as long as you want.
ShadowPlay is hardware accelerated, so you can leave it running in the background.
You can also create up to a 15-second GIF from your favorite ShadowPlay video, add text, and upload it to Google, Facebook, or Weibo.
5. Streamlabs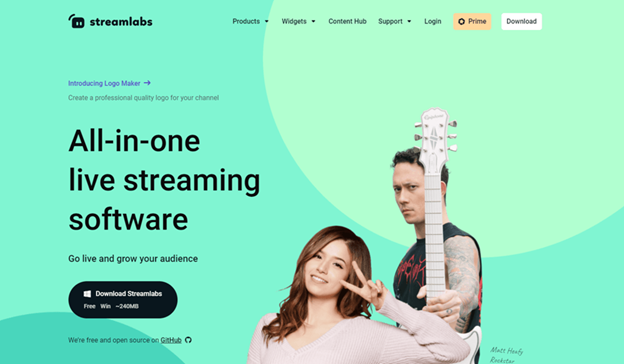 Best streaming software for live streamers
If you're keen to get started with free streaming software, Streamlabs OBS could be perfect for you. Based in the cloud, this service supports Twitch, Facebook, and YouTube, with hundreds of stream templates, overlays, and customizations, so you can bring your brand personality into an event. There are even custom "pause" screens.
One compelling feature of Streamlabs obs is its own app store, where you can access a range of extra tools for things like multiple platform streaming, in-depth analytics, and streaming automation. You can also embed things like alert boxes, goals, and notifications within the Streamlabs website.
A comprehensive back-end environment gives users more control over the customizations they share on their websites. Widget themes are available for different broadcasts, and there are themed visual layouts depending on the kind of content you want to produce.
Pros
Available as a free streaming software
Easy customization options with merge, split, and multi-screen
Monetization options for passive income creation
Video stabilization and editing features
Cons
Can be pretty basic without the premium toolkit
Requires the use of various addons
Pricing
A free version of StreamLabs is available for those with a limited budget. The open-source streaming solution does have available add-ons and extras you can access for a premium of $12 per month. This premium package comes with apps, themes, widgets, mobile streaming options, and more customization features.