Are you looking ahead for CUSTOM uniforms manufacturers?
MAB Apparel a custom uniform manufacturer stands out and is the best option for you because of the flexibility, control, and comfort we can create through a rigorous process of material development. We are here to assist new businesses, build their brand, and assist them in creating the apparel line of their dreams. We gather ideas from clients and companies and use them to create a real and improved image for their products, helping their brand advance toward success.
High-Quality American Football Uniforms and Accessories
At MAB Apparel we produce high-quality American Football Uniforms, including protective pads and other accessories that are also necessary for players. Using high-quality strong tested Lycra panels, dazzle fabric and mesh fabric with strong and soft neck rib. Using high-quality sublimation printing, tackle twill embroidery, zigzag patches, individual player names and numbers.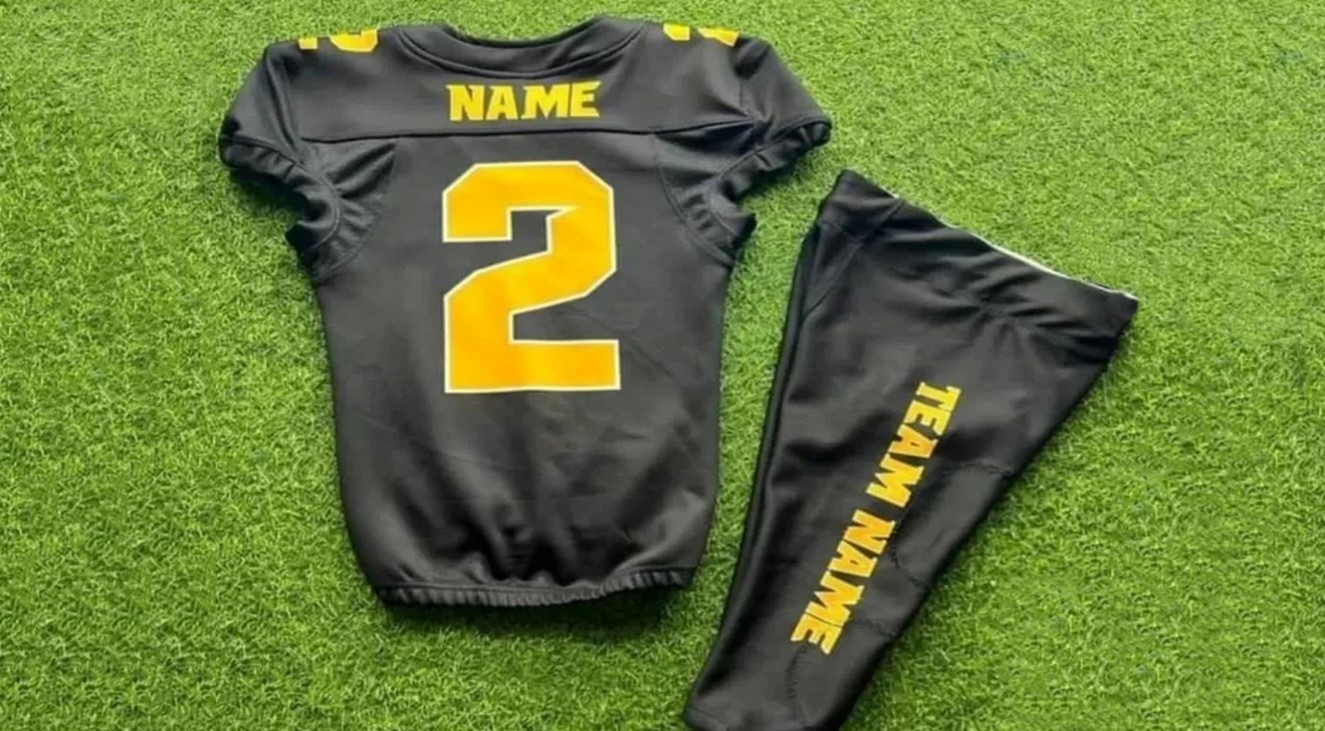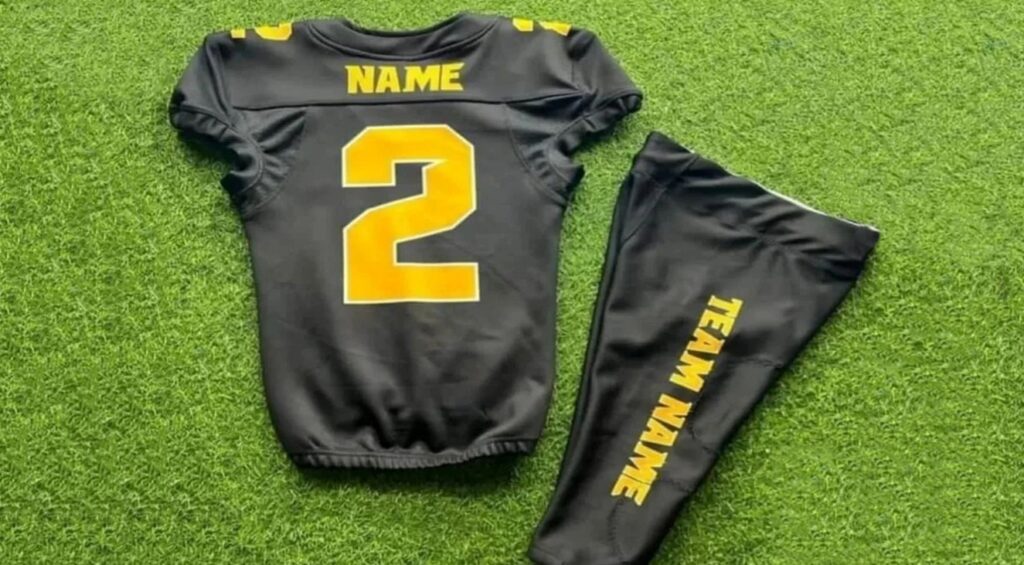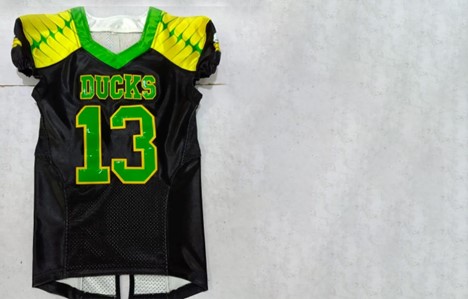 Customized Uniforms for a Unique Team Look
Are you looking for uniforms that amp up your players' excitement? MAB Apparel's customization options allow you to create something unique, flashy, or specific to your team — from far-out color combinations and tie-dye jerseys to custom football team camo uniforms.
Custom American Football Jerseys with Personalized Options and OEM Services
Superior Quality Custom American Football Jerseys Manufacturer, Jerseys can be customized your team or club name, Personalized men and women football uniforms with your logo or design. We offer OEM Services to our customers for custom labelling and printing.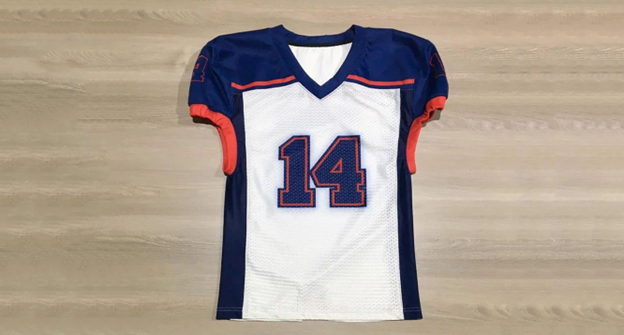 GOING TO BE AN EFFECTIVE PRIVATE-LABEL
We have extensive brand coverage, covering everything from uniform manufacturers, making us a one-stop shop for all your needs. We manufacture a complete line of premium uniforms for football, hockey & more in our manufacturing facility. We are experts at virtually understanding your needs for manufacturers and working with them, making sure you get exactly what you want.
Custom American Football Jerseys with Personalized Options and OEM Services
We are Focus on development and design for better products. We are aware of the demand & knowing that high quality is the most important part of the company. Our Team Of dedicated innovative Staff Members Workday & Night to accomplish Our Goals and We Don't Rest until Our Clients are satisfied with Our Performance. All Products 100% 'made-to-order.
Specialty Store for Custom American Football and Soccer Uniforms
We are a specialty store dedicated to only creating custom American football uniforms. We have built our own factories set up specifically to create the highest-quality uniforms on the market. We are not creating cookie-cutter stock uniforms that the big brands are offering or cheap sublimation. We are creating premium crafted uniforms tailored to your team. we also provide custom soccer uniforms.