The mortgage broker industry is an important part of the Australian economy. It is a profession that provides loans to consumers who would not otherwise be able to afford them. Mortgage brokers also make sure that borrowers are protected by providing them with a range of different options, including fixed and variable rates, and interest-only and principal-only loans.
Mortgage brokers have the advantage of being able to offer their services across Australia's major cities such as Sydney, Melbourne and Brisbane. Unlike other professions where you need to relocate, mortgage brokers can work from home or from any location in Australia as long as they have internet access.
Aspiring mortgage brokers can start by obtaining a qualification such as the Australian Financial Services Licence (AFSL). This will
What is a Mortgage Broker and How does it Work?
A mortgage broker in Sydney helps homebuyers find the right loan, whether it's a fixed-rate loan, a variable-rate loan, or an adjustable-rate loan. Many Mortgage brokers can also help people who are having difficulty qualifying for a loan.
Mortgage broker is often the first contact for homebuyers and the last contact for investors. They use their network of lenders to secure loans for clients with good credit and to get them approved quickly.
Mortgage brokers are needed because there are so many lenders and loans available that it would be impossible for consumers to go through each one individually. Mortgage brokers help consumers by connecting them with the best lender based on their needs and what they can afford.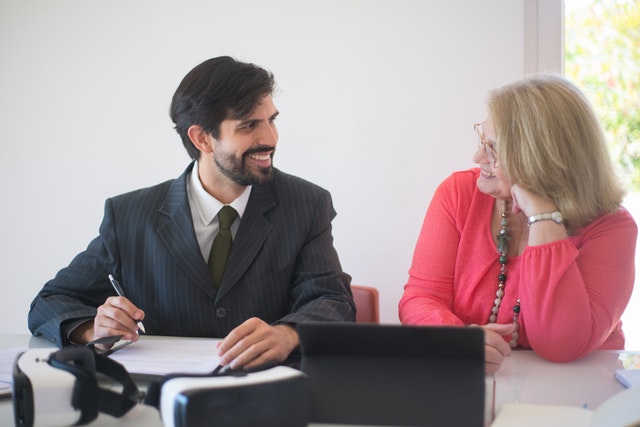 What are the Necessary Skills of a Mortgage Broker?
A mortgage broker is a person who provides mortgage services to homebuyers. They are the middle man between the bank and the buyer. If you're considering a career in mortgage broking, there are some skills that you will need to have.
To become a successful mortgage broker, you'll need to have strong communication skills, computer and internet literacy, and knowledge of finance. You'll also need to be able to deal with people from all walks of life – from the homeowner looking for financing for their new home, to the bank that's offering financing options for their customers.
The Best Steps to Get Started as a Mortgage Broker in Sydney
If you're interested in starting a mortgage brokerage business, this article will provide you with some of the best steps to get started.
The first step is to register for an Australian Business Number (ABN). This is a unique identifier that allows your company to be taxed and have access to government funding. You can apply for an ABN online or through the mail.
The second step is to open a bank account. This can be done by contacting your bank directly or using an online service like Bpay. Once you have your account set up, you'll need to deposit $10,000 into it before applying for the ABN number.
How to Become an Australia Mortgage Broker with the Right Skills & Qualifications
Becoming an Australia mortgage broker is not as easy as it sounds. You need to have the right skills, qualifications and experience in order to become a successful mortgage broker.
The following is a list of the skills that you should have and the qualifications that you should have before you can apply for becoming an Australia Mortgage Broker:
1. You must be a graduate of an Australian university with at least 2 years of experience in finance, banking or business administration.
2. You must be a member of an Australian professional association or trade body (e.g., Institute of Chartered Accountants) or be recognized by one
3. You must be able to demonstrate your financial literacy by bypassing the Financial Services License Examination (FSLE).