Choosing the right Digital Marketing Agency in UAE is a critical decision and one that you cannot afford to get wrong. Making a wrong decision will lead to a waste of money, time, and resources. It would be wiser if you took your time and do some research so that you will get the best results.
What is Digital Marketing?
Digital marketing (or digital advertising) is the process of using the internet to reach your target market and sell your product, service, or idea. It's the advertising and promotion of products, services, or ideas using digital technologies, such as mobile phones, computers, social media, websites, display advertising, and more. Using a combination of text, images video, and audio you can connect with your audience. Your audience will then share this information with other people through their network. This is how you build an online brand for your business.
What is a Digital Marketing Agency?
Simply put, it's a company or individual that helps promote your business through the internet. Digital marketing agencies can be both an in-house team for bigger companies or small businesses which out-sources their marketing efforts to experts. As a result, there are many types of digital marketers out there offering their services for hire.
How to Select The Best Digital Marketing Company in Dubai?
If you're just starting off, you want to make sure your investment is going towards the best agency. There's a lot of tech jargon being thrown around and it can be hard to know what really matters. This article will go through the key points to keep an eye out for and will help highlight the main differences between agencies. Because it is important to be aware of the right decision when taking a long-term commitment, we have compiled a list of factors that will provide you with some insight on how to choose the Best Digital Marketing Agency in UAE.
Do The Necessary Research
People have enough time to make a decision when they have the necessary information. So, before choosing a Digital Marketing Agency in UAE, you need to do some homework. You have to research their website and social media profiles to see if their work meets your business standards. Another strategy that you can use is to request recommendations from people who have worked with similar agencies before
Determine your Company's Marketing Needs
Many organizations are not sure what they want from a digital agency, and start off by reviewing portfolios of the agencies they think best. This can be a good way to get an understanding of what different companies do, but it won't answer questions about budget, timelines, and goals. The first step to finding the Best Digital Marketing Agency in Dubai is to define your goals.
This can be as simple or complex as you like, but it's important to identify exactly what you want from your campaigns and be realistic about what you need. That could be anything from growing your audience to increasing sales leads or leads associated with your product pipeline, or a combination of both.
Find an Agency That Meets Your Needs
One of the best ways to find the right digital marketing agency Dubai for you is to look for someone who can meet your needs. You may be looking to expand your business and grow your current customer base, or you may want to revamp your website and build a social media presence. Whatever your goals are, it's important that the agency you choose is able to help you reach them.
Make Sure The Agency is Up-To-Date
A dynamic and impressive agency will be up-to-date with the latest trends. Companies that are experts in their field, who regularly attend training and conferences, and most importantly, take their time to get to know their clients, will likely give you the best results.
Check Out Their Website
The first step is to see if their website has everything you need. Check out the digital marketing agency's website for indicators of its capabilities and uniqueness. Look for informative blogs, case studies, and examples of previous work. You can also search for the names of key staff members on social media sites such as LinkedIn, Twitter, or Facebook. While some agencies may not have a physical office or presence other than online, they should still be willing to meet with you in person if necessary.
Talk to Other Clients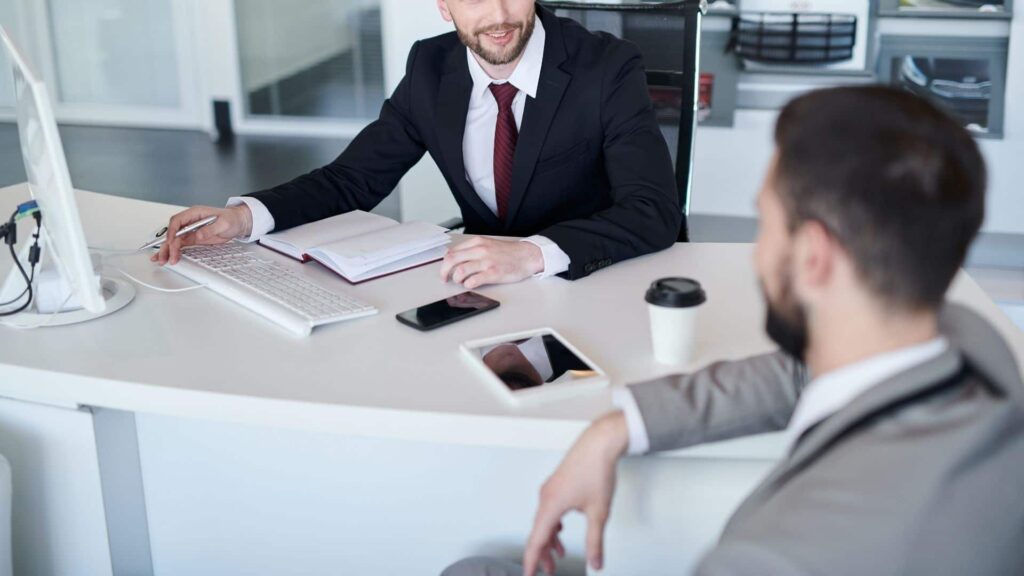 Talk to Digital Marketing Agencies that have worked with companies similar to yours. Ask them what they can do for you, how they plan to help your business grow, and if they are taking care of all the SEO, Social Media, and Blogging activities on your behalf.
See what other clients are saying about the agency on social media. It is a great opportunity to see first-hand how the agency works with their clients, and also whether they have happy customers who are satisfied with their services.
Social Proof and a Strong Industry Reputation
There are a lot of agencies out there that say they provide Best Digital Marketing Services in Dubai. How can you tell which agency is the best fit for your needs? A strong industry reputation and social proof are essential when it comes to choosing a digital marketing agency UAE. This is no surprise as any company that has been around for some time (at least 5 years) will have earned a good reputation, and should have built up good social proof on their own.
Communication
Communication is key in achieving the best possible results when working with an agency. If you want to ensure that you will be satisfied throughout your long-term relationship, you should communicate with your Marketing Agency on a regular basis.
Conclusion
When it comes to optimizing your online presence, you need a team with years of experience and the right tools to help you grow. Choosing the Best Digital Marketing Agency in UAE for your business can be tricky and time-consuming, yet very important for your online and overall sales.
To get started on your search, use our buyer's guide and our reviews to relate it back to the characteristics you are looking for. There is no denying that digital marketing agencies can be overwhelming if you are new to the world of marketing. However, with a little preparation, an open mind, and recommendations from our experts, you will find yourself one step away from choosing the perfect fit for your individual business needs.