The ponytail is a classic hairstyle that can make your hair look great in an instant. It also makes a great statement look that can be worn on special occasions. While it's great for bad hair days, it's also the answer to a killer statement look. Over the years, ponytails have evolved from regular gym hairdos to Insta-favs and iconic red carpet go-to's. You can create this look by wrapping your hair around the base of your ponytail to conceal the hair tie.
The best thing about this hairstyle? It's versatile—when you throw different ways to style this hairstyle into the mix, you'll see how fun and beautiful it can be! Here are some of our fav celebs who wear this super chic hairstyle:
Cute Ponytail Hairstyle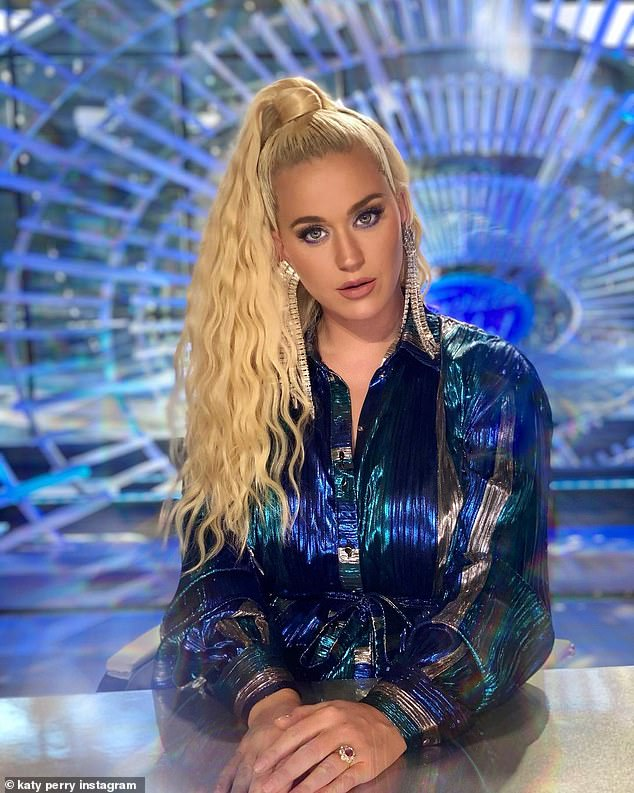 This high ponytail is the ultimate red-carpet look, as seen on JLo, Kim K, and Katy Perry. It's bold, it's glamorous, and it's elegant. To get the look, secure a ponytail at any height with an elastic, then take a piece of hair from the bottom of the pony and wrap it around the elastic. Secure it with a pin. This style is perfect for voluminous and textured hair. If you want to tone down the look, opt for a low-key color like Kim K did with her ash brown super high ponytail hair extensions.
Middle-Part Wrapped Pony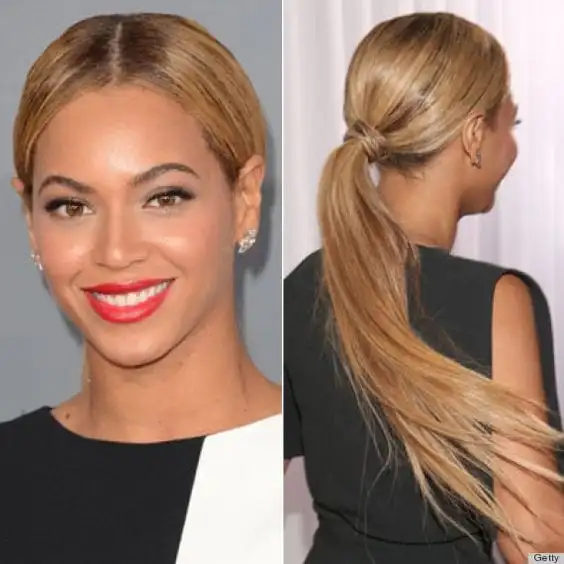 To get a half-middle-part look, you'll need to add some dimension to your hair by opting for a ponytail on top of your head. This glamourous, polished look is super easy to maintain and can be pulled off with just a little bit of product and a few bobby pins.
To begin, set your middle part first then pull the rest of your hair into a ponytail. You'll have to pomade and spray with a lot of hair spray before you're ready to secure the style in place. Then, pull the back section into a ponytail and secure it with a hair tie. Next, wrap this section around the hair tie and pin it in place to create a twist-out effect. Finally, leave some hair loose just under the twist-out section for added fullness and volume.
Sleek Low Ponytail Hairstyle
To add some extra oomph to your look, turn waved tresses into a textured pony by teasing at the crown and leaving out a fringe. Wave your hair and turn it into a textured ponytail, with or without natural curls. If you have naturally wavy hair, then tease your hair at the crown to balance out the volume. Add extra oomph to your look by leaving out a fringe like Camila Cabello. Be careful though; this low-effort style may easily become your go-to!
Conclusion
For bold women, the blunt ponytail is a daring look worth the risk. Sleek, straight, and blunt, this is not a style for the faint-hearted, but if you're not ready to cut your own hair to achieve this look why not try clip-in human hair extensions and use a scissor for that blunt edge?
Using wholesale hair extensions will also allow you to play with length, shape, and precision if you're feeling crafty. We love this hairstyle because you can immediately transform your messy ponytail into a purposefully polished hairdo in seconds by braiding it first. To this style one step further, braid the hair before wrapping it around your head. To this style one step further, braid the hair before you wrap it.