Parents are the backbone of families. Their health and well-being should be a priority for all. In today's world, where the cost of medical care is increasing at an alarming rate, a health policy for parents can be a practical and cost-effective way to protect them from financial losses in the event of an illness.
A mediclaim policy for parents is a kind of health insurance that provides coverage for healthcare expenses incurred due to an illness. It is specially designed to cover parents' medical costs, including hospitalisation, surgeries, medicines and other medical treatments. In addition, the policy also provides financial coverage for day-to-day medical expenses.
This article will discuss the benefits of health plans for parents and how to choose the best-suited plan for them. 
Benefits of a Health Policy
The benefits of a health policy for parents can be immense. Some of them are listed below:
The first benefit of a health policy is that it can help them save money. Since health insurance plans typically cover medical expenses, having a health policy can help them avoid high medical bills. It can be constructive if they have a family history of severe medical conditions.
It can help them stay on top of their family's health. Most health policies for parents offer preventive care plans, which can help them catch medical problems early on. It can help them avoid more serious and costly medical problems down the line.
It can help them access quality healthcare. Many health insurance policies have networks of doctors and hospitals that have negotiated discounted rates. It can help parents access quality healthcare at a lower cost.
It provides financial protection against the rising cost of medical care and peace of mind knowing that parents will have access to quality medical care in the case of an illness or injury. In addition, a mediclaim policy for parents can provide coverage for pre-existing conditions, which can help save money on medical bills.
How to Choose Health Insurance for Parents?
There are several options available if you want the best health policy for family in India. Most health insurance companies offer policies for families, and the coverage and benefits vary from one policy to another. It is essential to compare different plans and choose the best plan that suits your needs and budget. Here are some essential pointers to consider when buying family health insurance:
Understand your family's health needs: Before deciding on a health policy for your parents, it is essential to understand their medical needs. It will help you to decide better which policy is best suited for them.
Compare different plans: Compare different plans available in the market, such as the features offered, coverage, premiums, etc., to get a better understanding of the benefits that each plan will provide.
Check the exclusions: Check the policy's exclusions before making a final decision. Some policies may not cover specific treatments or illnesses, so it is essential to ensure that your chosen policy covers all illnesses and treatments.
Understand the insurance company: It is essential to understand the insurance company and their reputation. Check the insurance company's financial standing and claims settlement ratio to ensure your money is safe.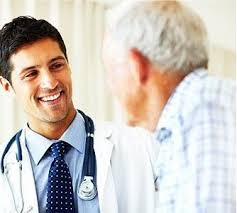 Review the policy: Make sure to review the policy and the terms and conditions before signing the documents. Ensure that all the details are accurate and that you understand the policy.
A health policy for parents can be a great way to protect your family from financial losses in the event of an illness or injury. It provides financial protection when the unexpected occurs and can save families thousands of bucks in medical bills. You should take the time to explore the best health insurance plans in your area to ensure they get the best coverage and protection. It is essential to compare different plans and select one that best suits your needs and budget. With the right coverage, you can rest easy knowing your parents are in good hands and has the right protection in place.