The industry of healthcare has renewed its pledge to combat unexpected medical billing as both the White House and key industry leaders are arguing for policies to stop the practice. Surprise medical bills are expenses that a patient didn't anticipate, or was not expecting to be that expensive. Patients typically incur these charges when they seek emergency medical care at an out-of-network location or in an in-network hospital by a provider that is not in the network.
In his address that was delivered by the president, Donald Trump called for a bipartisan solution to stop the practice of medical billing, which is a surprise, while giving his approval to a bill in Congress which would provide patient security from these kinds of bills.
Medical Coding Services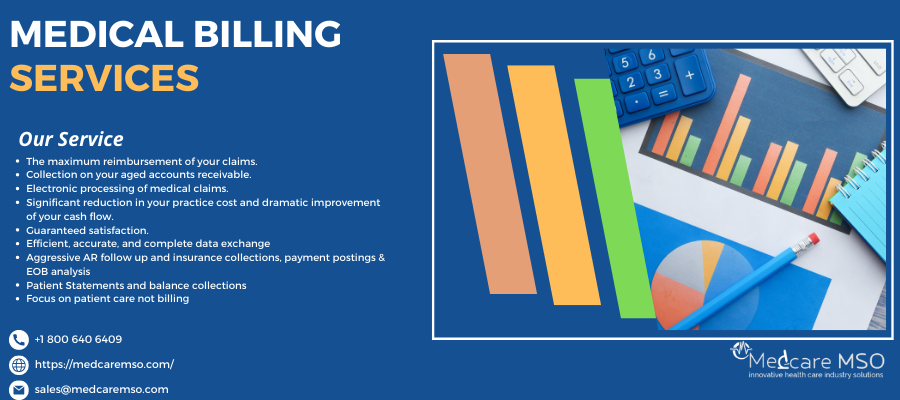 "For too long, surprise billings — which has been a tremendous problem in this country — have left some patients with thousands of dollars of unexpected and unjustified charges for services they did not know anything about and, sometimes, services they did not have any information on," the President claimed. "They were not told by their doctor. They weren't even told by hospitals they would be going to. They also receive, what we call"surprise bills.'"
The President has outlined the key elements that can limit unexpected medical billing.
The first is that regulations must not allow balance billing for emergency care.
In the next phase, regulations should mandate pricing transparency for non-urgent medical healthcare. The transparency would include estimates of out-of pocket expenses, he added.
Third, any proposals should safeguard patients who are in a hospital or receiving treatment from an individual they did not select. This would be the case for patients who receive unexpected medical coding outsourcing in USA they received while in a position of weakness or were otherwise in a position to choose their own treatment.
Every law should be crafted to safeguard patients, while keeping the federal budget in line with. Furthermore, the provisions must be applicable to all types of insurance and facilities.
The President's plans reflect bipartisan legislation drafted through Senators Lamar Alexander, Maggie Hassan, Bill Cassidy, John Barrasso as well as representatives Kevin Brady, Devin Nunes as well as Greg Walden.
The speech was well-received by industry experts The address was praised by key medical organizations, reiterated their commitments to stop medical billing that is unexpected.
"America's hospitals and health systems are fully committed to protecting patients from unanticipated medical bills that they may incur because of unexpected gaps in their health coverage or as a result of medical emergencies," said Rick Pollack, president and CEO of the American Hospital Association (AHA). "The most important thing that patients should be concerned about during a health emergency is the possibility of a medical bill that comes as a surprise. The AHA praises both the Administration and Congress for their efforts to find solutions to this issue."
Pollack generally agreed with the President's plan, but warned against prior plans to bundle billing to avoid the issue of unexpected billing.
"The AHA has urged Congress to adopt legislation to ensure that patients are not billed for unexpected expenses. It is possible to achieve this by banning balance billing. This will protect patients from having to pay any charges over the cost-sharing obligation they have in their network," he explained. "Untested proposals such as bundling payments would create significant disruption to provider networks and contracting without benefiting patients."
The American Medical Association (AMA) was in agreement with the AHA's position in stating that patients shouldn't be held accountable for the expensive costs due to the coverage of health insurers.
"We agree with the president that patients should not be responsible for coverage gaps and for any costs beyond their in-network cost sharing when they do not have an opportunity to choose an in-network physician," said Barbara L. McAneny, MD president of the AMA.
"We are also of the opinion that doctors and hospitals should be open regarding their expenses, and payers should provide transparency on their networks, their scope of coverage, and out-of-pocket expenses. Additionally, insurance companies should be accountable for their contribution to the issue, and they should be able to make sure that their networks are adequate, adhere to the prudent general practitioner standard for emergency medical care in the present law and reasonable cost-sharing requirements."
But, as with AHA, McAneney expressed concern about some of the suggestions for addressing unexpected billing.
"While the idea of a single bill sounds appealing, putting that into practice could have significant unintended consequences," she warned. "Solutions that policymakers decide to adopt should include network adequacy standards to limit the chance of unintentionally out-of-network health care issues from the beginning. The policymakers should create incentives to ensure fair contracts are negotiated and create networks that are adequate."