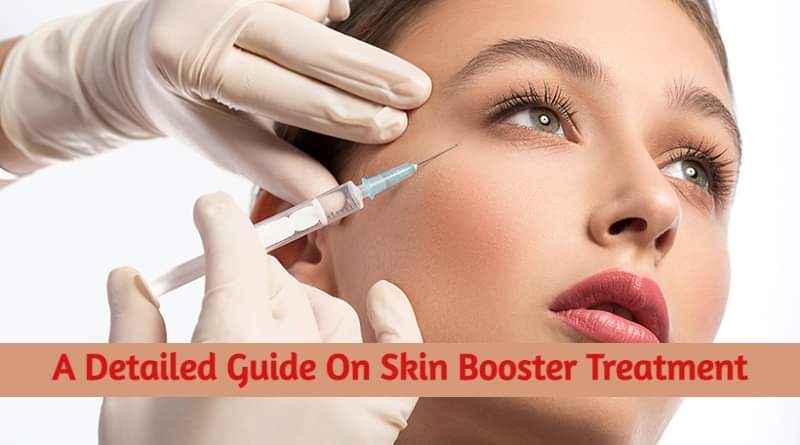 With the increased pollution, prolonged exposure to the sun, and stress, simple skincare products, and home remedies are not enough to achieve clean and glowing skin. This is exactly where the skin booster treatment comes into play.
Skin booster treatment has gained immense popularity among people who are too caring about their skin. After all, it is perfect for those having dull, dehydrated, and lifeless-looking skin. Focusing on delivering instant hydration using non-invasive methods, this in-clinic skin treatment will give you promising results. If you are also seeking glowing skin, Unique Aesthetics is the best solution without any second thought.
Wondering what exactly skin booster treatment is? Wait, we will tell you everything about this treatment, what does it involve, and how it is done.
What is Skin Booster Treatment?
Skin booster is the micro-injections of hyaluronic acid injected into your skin. Hyaluronic acid is the natural moisturizing element found in the skin, muscles, and joints. It retains the water molecules within itself and keeps your skin hydrated.
Skin boosters are injected into the papillary dermis, where they trigger the fibroblast cells. This cell stimulation promotes new collagen and elastin formation, resulting in smooth, glowing, and healthy-looking skin. You can have the skin booster treatment on your face, neck, decollate, and hands for improved hydration, texture, and skin glow.
Skin booster treatment needs to be done by professionals as it involves the delicate part of the body. If you want safe and effective results, look no further than Unique Aesthetics.
Benefits of Skin Booster Treatment
The most common benefit of the skin boost is skin hydration. It is used on the face, neck, hands, and decolletage. The main purpose of using this is to tighten the skin under the chin, upper inner arms, inner thighs, knees, and abdomen. It is safe for all skin types, ages, and genders. Here are the major effects of skin booster treatment.
Healthier skin tone
Tighten skin
Reduce skin wrinkles and visible lines
Soft the skin with more elasticity
Improve hydration
Firm the skin
The nature of the skin booster is beneficial for many skin problems. It is an ideal combined treatment to improve your skin quality. If you want flattering results, look no further than Unique Aesthetics, a leading and affordable clinic in London.