Udaipur is one of the Romantic Destinations in India. Also known as "Venice of East". It is famous for its forts, places, sparkling blue lakes, and vibrant culture, and there are various things to do in Udaipur you must Explore during your Udaipur Trip. If you have explored this, it is time to explore other exciting places to visit nearby Udaipur, which are the ideal place for a day trip.
Udaipur Nearby Places
1) Visit Haldighati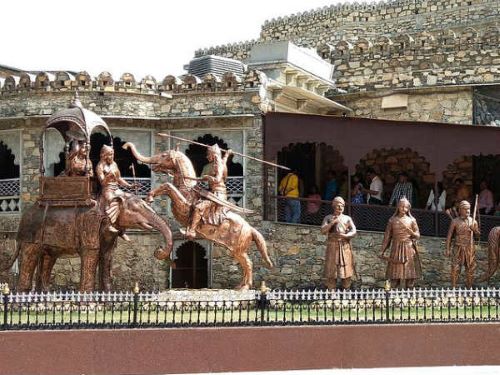 Haldighati is the mountain pass in the Aravali Hills located 53 KM from Udaipur. The name Haldighati is derived from the word "Haldi", meaning turmeric, and "Ghati", meaning valley, which together makes the name of Haldighati. Because the color of the soil is yellow, the name of this place is Haldighati.
It is famous for its fantastic mountain views. Also, you can visit nearby places while organizing various activities to engage the visitors. Moreover, The Maharana Pratap Museum, Located in the Haldighati area of Udaipur, contains a light and a sound show in the evening inside the museum complex. It is one of the best nearby places in Udaipur you must visit.
Address: Near Rakt Talai, Maharana Pratap Stadium Road, Haldighati, Khamnore, Udaipur, Rajasthan.
Timings: 7 AM to 7 PM
Ticket Price: ₹ 30 Per Person
2) Famous Architecture of Kumbhalgarh Fort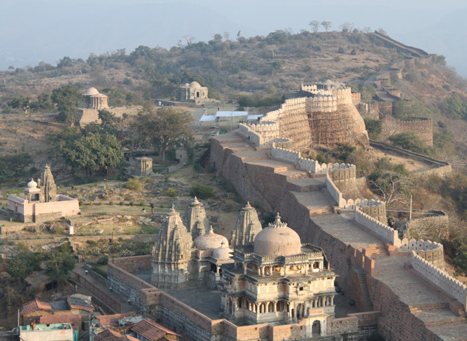 Kumbalgarh Fort is considered the best nearby place in Udaipur. It is the second most important in Rajasthan. And is situated in the middle of the fantastic Aravali Hills and is located 85 KM from Udaipur. This fort is famous for 36 Kilometer (22 mi) long wall that spans 13 hills have been labeled the "Great wall of India". It is the second largest continuous wall in the world (after the great wall of china). Also, it declares a UNESCO World Heritage Site.
Address: Kumbalgarh, Rajasthan
Timings:9 AM to 5 PM
Ticket Price:₹ 10 for Indians
₹ 100 for a foreigner
3) Explore Chittorgarh Fort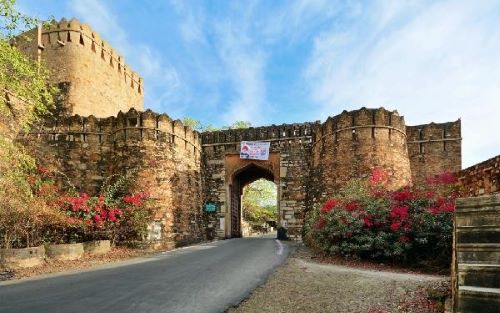 Chittorgarh Fort is one of the largest forts of Rajasthan, located 112 KM from Udaipur. It's a massive fort, Inside an old palace, temples, towers, a reservoir (there are fish you can feed), and a royal cremation ground. The Victory building offers an excellent view of the entire fort and the city.
There is a Sound, and Light Show organized here. The legend of Chittoor comes alive in mystical forms made of light and sound is a great way to learn more about the fort. The entry fee for Adults is ₹ 50 per person, and the price for children is ₹ 25 per person.
Address: Chittor Fort Road, Chittorgarh, Rajasthan.
Timings:9 AM to 5 PM
Ticket Price:₹ 50 per person for Adult
₹ 25 Per person for Children
4) Visit Ranakpur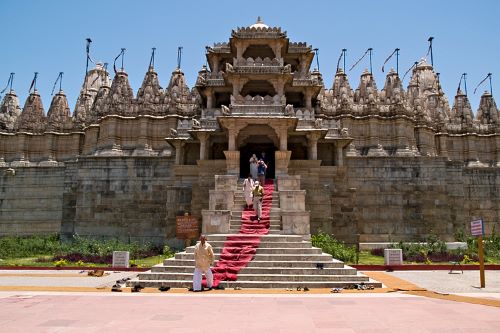 Ranakpur is a beautiful small town located 97 KM from Udaipur. It is one of the most important pilgrim sites of Jainism. The most famous Jain Temple is the Sign of the architectural brilliance of Jain artistry and sculpture. Some of the other famous pilgrims are Parasnath and Adinath Temple. It is considered the best nearby place in Udaipur.
Address:4F8F+749, Desuri, Ranakpur Road, Sadri, Rajasthan.
Timings:6.30 AM to 8.15 PM
Entry Fees: Free Entry
5) Explore Jawai Leopard Camp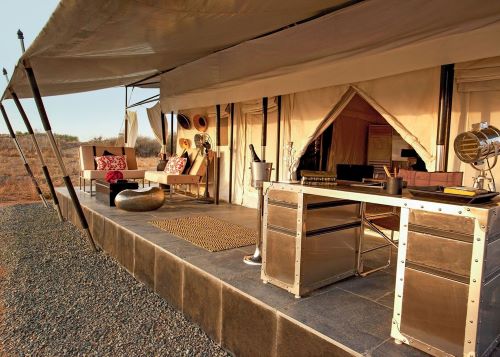 Jawai village is known as the Leopard Village of Rajasthan. Also, it is known as Leopard Hills. It is home to Leopards and many wild animals that roam freely in the open area. It's a fantastic sight to see these giant animals in sync with humans, and it is one of the most famous places to stay near Udaipur.
The region has several luxury camps that take you on a wildlife safari to spot these animals.
Address: Barawal, post bera via Jawai Bandh: Tehsil: Veraval, Rajasthan.
Camps PricesStart from ₹ 1500 plus taxes, per person, per night, is charged.
6) Visit Delwara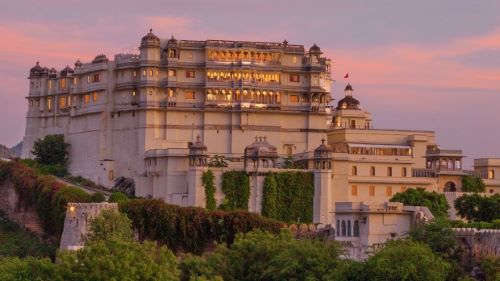 Delwara is 26 KM from Udaipur and lies in the historical Rich City. Also, it is known as the City of Temples and Gods. It is famous for the 900 Years Old Parshwanath Ji Temple devoted to the Jain God Parshwanath Haveli. Also, Lodha Mohalla Haveli, Indra Kund, and the massive Devigarh Fort have now been converted into the Luxury Hotel. It is the best place to visit near Udaipur.
Address: Delwara, Mount Abu, Rajasthan
Timings: The temple is open for the Jain Community from 6 AM to 6 PM, while non-Jain communities can visit the temple throughout the Day from 12 PM to 6 PM.
Entry Fees: No Entry Fees
Also Read: Best Things To Do And See In Timisoara, Romania