Exhibiting is one of the best marketing strategies to build brand awareness and promote your products and services. It can be challenging to decide which type of stand is best for your exhibition, especially if you are new to the world of the show. It takes time, money, and resources; the day is tiring and exhausting. Since there are no hard and fast rules, many trials and errors can use to determine what works for your business and your customers. As if done right, exhibitions can be very productive and profitable. However, there are some essential things to consider when choosing a stand. Principles you can follow to achieve your business goals at any exhibition.
Tips to have a captivating exhibition stand design
The most significant decision is choosing the stand design. It is essential to know that the attractiveness of your exhibition stand is the key to its success. If you hire us as your exhibition stand builder to get the job done, there is pressure to have all the elements of the stand in place to make it stand out and impress potential customers. But just being there is not enough. The overall concept, lighting, product showcases, deals, lead generation process, etc., should all be incorporated into your exhibition stand's design to capture your visitors' attention and create a meaningful conversation between your brand and your company. Your stand should be as sophisticated as your elevator pitch so that bystanders will immediately see that you are a trustworthy company doing business. So what makes a good display stand? 
Let's look at some things that can make a good display stand so your business can stand out this year!
Innovative design
Finding eye-catching, innovative designs that stand out from other exhibition displays can be difficult, especially for smaller exhibition spaces. With so many products on offer, knowing which exhibit stand style is best for your brand can also be challenging. So it makes sense to get help. When you choose to rent an exhibition stand instead of starting from scratch on your own, you have access to a full range of exhibition stand products and the design skills and experience of our experts. If you choose us, a dedicated account manager will work with you based on your stand space dimensions and layout to design a bespoke stand solution considering the full range of stand products and accessories.
Renting gives you a far more comprehensive exhibition stand design than buying. Our experienced account managers will design innovative layouts to maximize your exhibition space. Plus, get access to our professional graphic design team to turn your ideas into stunning works of art. Flexibility is often the key to a good exhibition stand. When purchasing your stand, it is essential to consider how it can be modified and customized for different exhibitions and exhibitions—being able to change the layout for each display without having to organize.
Stand Space
Stand space can limit the length and width of your exhibition stand design, but only slightly. Ultimately, your budget and showcase goals will determine the footprint of your stand. First, you should ask yourself why your exhibition needs a specific floor and wall area. The most common places where exhibitors need particular instructions regarding stand placement are conference rooms, storage areas, lounge areas, product display shelves, and reception desks. Next, make sure your single product display occupies less space. Reserving your stand space a year in advance or soon after your current show ends can be surprisingly effective, as you have multiple options and can book your room at a lower price.
Free space
A big stand can be intimidating to some people. Many exhibitors would say they saw a relatively large stand that was underperforming or too large for the scale of the show. An empty stand with too few visitors or staff can seem lost and unappealing to attendees. There is no point in wasting money on a large stand if the space is never used.
Focus on your target audience
Now that you know your goal, the next logical step is to identify your target audience. Consider the types of visitors to your exhibition stand designed according to their needs and desires. Persona mapping is a great way to determine your target audience. When you know your ideal customer, you can make better design decisions, down to the right colors, to ensure you attract the right prospects.
Lighting
No matter what type of exhibition stand you choose, intelligent lighting always makes a difference. Overhead lighting at an exhibition is powerful, but it doesn't necessarily have to be on the stand or hit the display in the perfect spot. Depending on your style of the show, the overhead lighting can be masked by framing or shell scheme set-ups; exhibition stands with lower proportions, in particular, can appear dark or caliginous without new lighting. Clever use of exhibition stand lighting can make the space look and feel more significant than it is.
Make your display stand out from the crowd by icing you've chosen bespoke lighting options. Shell schemes are some of the most general set-up types of exhibition stage. These can be lit using limelight installed on the essence frames of the shell scheme and can be directed where you need those most to punctuate your bespoke published paneling.
Our other forms of exhibition stage are available with attachable lighting, which sits on top of the stage and lights from over. This is an excellent option, as it lights up each panel collectively for a design that stands out. As volition, we also vend exhibition stands pre-backlit with LED lighting panels. 
Exhibit and Trade Show Gallery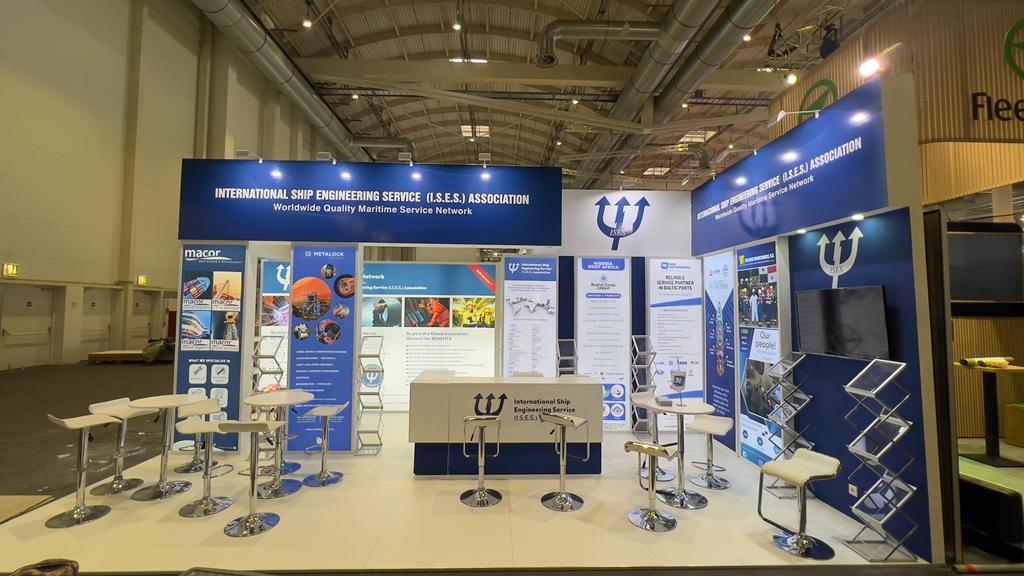 To Conclude:
Your business deserves the stylish, and with our help, you can have an exhibition in which everyone is talking. For further information on making your dream stand a reality, get in contact with Expo Stand Services now!