Home movie theaters have become a significant mode of entertainment, especially for homes. The increased supply of internet connectivity, availability of projection, and quality display systems make home movie theaters more famous than before.
While the cinemas were closed, home theaters became the most preferred means of entertainment for movie lovers and theater goers. Even as the effects of Covid-19 fade and people resume their normal lives, movie theaters are not likely to enjoy many customers as many people are becoming used to home movie theaters. The rise of home movie theaters is trending due to various conditions.  
Healthcare Concerns
Before Covid-19, movie theaters made more profits as theatres flocked with people interested in entertainment. However, the arrival of Covid-19 changed everything as more people grew concerned with healthcare issues and concerns. People are worried about staying healthy and mitigating the dangers of Covid-19; hence they prefer to stay at home and get the necessary entertainment in the comfort of their home theaters. Even with the covid-19 vaccine, the dangers of crowding still increase the infection rate, especially when the crowd is mixed up with people from diverse backgrounds.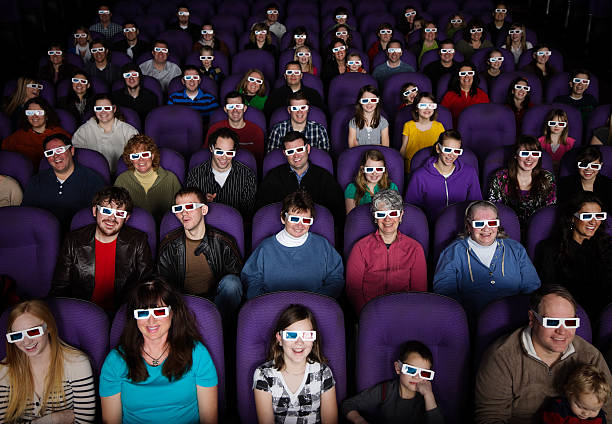 Many people are careful not to attract the virus by staying at home; however, homes do not have theaters and facilities to give the same feeling as movie theatres. This has led to the rise of home theaters designed to offer the same feeling as cinemas. Home movie theaters can have large television screens such as the OLED65CXPTA. Though smaller than movie theater screens, this screen offers high-resolution images, enabling viewers to have an experience similar to movie theaters.  
Costs
Public movie theaters are expensive due to tickets, costs of snacks, and parking spaces. The movie theater revenue model increases attendance by ensuring the seats get filled. This can come at an expense, such as offering ticket discounts to attract many customers. Movies then use the crowd as a profit-making model by increasing the prices of the snacks to increase the revenue per movie night.
Movie theaters also charge more for parking spaces to maximize the gains. You can eliminate such costs by staying at home, and preparing homemade snacks, and you do not have to deal with the parking prices. Streaming sites have also become less expensive with many benefits, such as unlimited access to movies based on a subscription.  
Many families also have limited disposable income due to attending to other home and domestic needs. Covid-19 has led to prices of products rising; hence, there is no need to spend more on movie theatres, yet the amount can be diverted to other needs. The streaming sites such as Netflix enable you to access premium movies at affordable costs.
Acclimation
After staying at home for over a year without visiting movie theatres, people become more used to staying at home than going to movie nights. The familiarity with home theatres has changed people's perception of public theater movies. More people are now used to staying at home, hosting movie nights without worrying about the cost of visiting theatres. The covid-19 taught people the importance of understanding family bonds and friendship; hence, many prefer to improve this bond by hosting movie nights.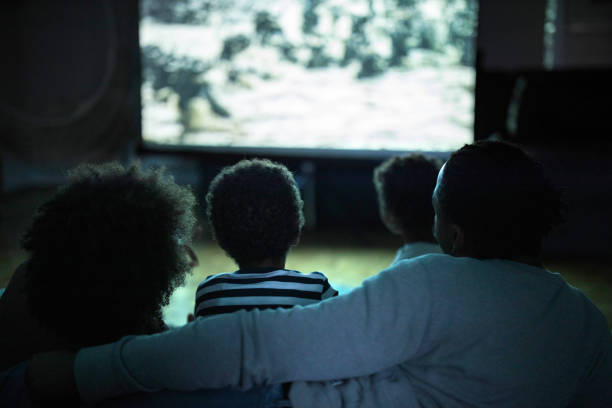 The home theaters also enable you to save the costs of taking your friends and family out for entertainment. Home movie theatres allow you to bring together all your friends in one room and share the moments, avoiding the stress of sharing space with other people. Moreover, home movie theatres also allow you to catch up with friends after the movies.  
The change in distribution models
Streaming sites have changed how movie theatres operate; with just a subscription, you can get a chance to enjoy HD movies the same day it premiers on theatres. Many have resolved to stay at home and enjoy unlimited access to movies rather than visiting the theaters. Live streaming has led to the fast rise of home theatres to benefit even regions with no movie theatres around.
As Streaming sites take the lead, movie production companies have also decided to make work easier for their clients by bringing the movies to the comfort of their homes. Warner Bros, HBO Max, Disney, and other giant movie production businesses are currently developing their streaming sites to ensure viewers can access the movies premiering in theaters instantly. The increased streaming technology makes it easier for people to enjoy movies in the comfort of their homes than going to the movies. 
Streaming services have also improved through improved internet connectivity in most areas of the United States. Nowadays, most homes have either high-speed cable internet or satellite network connectivity. This has led to the rise of home movie theatres since people can stream freely without challenges such as bad internet connectivity.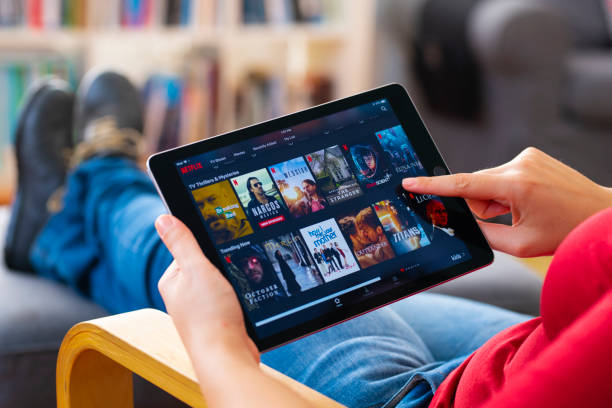 The aesthetic value of home theaters
Another factor pushing the rise of home theaters is the beauty they add to homes. People design their home theatres differently to match movie theater designs or make them comfortable and cool. The designs and finishing can add more beauty to the home and increase the property value. It is just like having a swimming pool or a backyard that makes life more enjoyable around the property.
Creating a home theater can be a worthy upgrade for the house, especially if it has quality streaming facilities such as projectors and screens.  Post Covid-19, most people interested in buying homes will probably focus on movie theatres due to the lessons learned during the pandemic and the need for home-based entertainment and relaxation areas.  
Conclusion
As Covid-19 continues, home movie theatres continue to become famous and the main forms of entertainment for many homeowners. The rise of home theaters is due to healthcare concerns, the rise of streaming services, and the rising costs associated with movie theaters. They also provide relief for those people willing to share private time with friends.