Being a startup owner can be hectic because you face many challenges. One of the most evident problems includes maintaining your business's visibility and converting potential leads into paying clients. This often happens due to inadequate resources in hiring many employees to receive calls from potential clients inquiring about your product or services.
Luckily, technology has helped bridge the gap between already established enterprises and small businesses. This is why, as a resourceful small business owner, you need to use outbound calling technology as leverage to stand a chance of competing against large companies. Doing so will ensure you can provide your clients with exceptional customer service and quality products or services.
Continue reading this guide if you want to learn more about the benefits of using outbound calling technology like those offered by Call Cowboy and others. This way, you'll do better to improve your outbound telemarketing campaigns.
What's An Outbound Call Center?
Before looking at outbound calling technology, you must understand an outbound call center. This refers to a sales or customer service operation that entails making calls to potential and existing clients to boost the company's sales.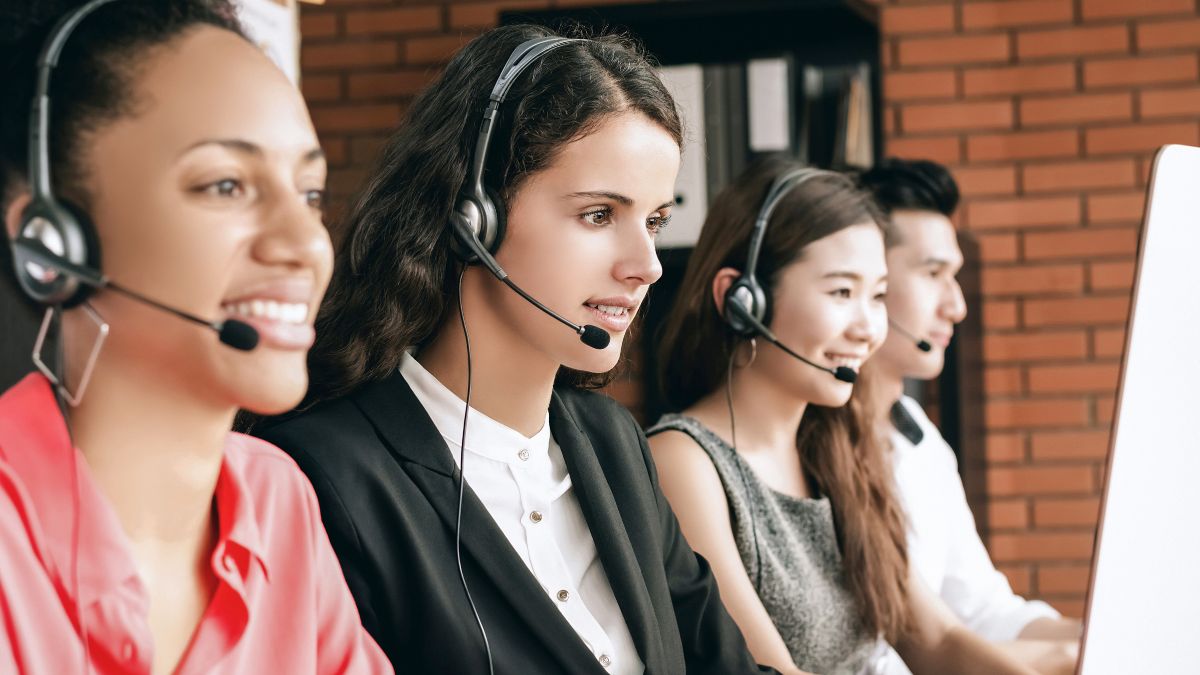 All outbound call centers comprise three main components, and these include:
End-users: This refers to existing and prospective customers of your business.
Agents: These are the trained personnel tasked with reaching out to potential or existing clients. They can work remotely, on-site, or with a business process outsourcer (BPO).
Operations: It mainly involves all sales and every other function relating to customer service.

Outbound call centers serve many purposes. Here's an overview of some of them:
Competitive market research
Appointment setting
Lead generation
Customer retention
Scheduled callbacks
Customer surveys
Survey outreach
Telemarketing sales
Upsales, telesales, and renewals
Post-sale follow-ups
An outbound call center requires compliance requirements and key performance indicators (KPIs) to achieve its set goals. They also must have distinct technology such as outbound call center software, which is often used by firms in e-commerce industries, financial services, technology, and healthcare, to name a few.
What's Outbound Calling Technology?
Outbound call center technology refers to the broad variety of tools used in call centers used to make outbound calls to existing and prospective customers. These technologies are usually a mix of software and hardware.
An ideal outbound call center software should incorporate a few of these features, including:
Call recording
CRM integration
Click-to-call feature
Whisper feature
Call distribution
Call center analytics feature
Call routing
With an outbound call center software that incorporates all these fantastic features, you'll enjoy several benefits such as:
Scale up or down to attain your company's business objectives
Cut down on operational costs
Enhance client loyalty
Improve productivity of call center agents as they feel more motivated to deliver quality services
Outbound Calling Technologies
Because automation is widely adopted today, you're spoilt for choice as to the different software applications available at your disposal. Below is a look at some of the outbound calling technology you need to invest in when making outbound calls:
1. Auto Dialers
Investing in auto dialers is a must if you want to make the most out of every cold call you make to your clients. Time is money, so you don't want to waste this precious resource when dialing manually. Knowing this, you should opt for an auto dialer to boost your client outreach efforts.
The following are some ideal auto dialers to use:
The most advanced auto dialer can determine when an agent will be available to attend to the next call. Predictive Dialer can do this, thanks to an algorithm that uses current call center data such as abandon rates and average handle time (AHT). Such insights allow the predictive dialer to gauge the number of calls an outbound call center can make during their shift.
With such amazing features, it's no surprise that most businesses often choose the predictive dialer when doing market research, customer service follow-ups, and telemarketing activities. When productivity is your ultimate goal, the predictive dialer is the best auto dialer to get. With that said, you'll need to monitor the abandonment rates closely.
This auto dialer automatically connects an outbound call center agent to another call when they're free. Because the progressive dialer calls one number at a time, it's customer-friendly. However, this dialer isn't perfect because it's linked to an agent's pace, which then results in reduced productivity levels compared to the predictive dialer.
Another auto dialer you can consider is the power dialer that immediately calls the subsequent number once an outbound call center agent finishes their call. The power dialer immediately jumps to the next call if a prospective or existing client doesn't pick up the call. This unique feature of the power dialer comes in handy as it saves your agents the trouble of going through the contact list, thereby wasting precious time.
Unlike the predictive dialer which forecasts when a call center agent will be available and automatically make calls, the power dialer determines the number of callers to dial using a fixed calls-to-agent ratio.
This auto dialer gives the outbound call center agent useful insights to the call center agents about the subsequent client. Therefore, the agent can decide whether to skip or dial this existing or potential client. It also gives the agent time to prepare themselves for the call and only provide clients with correct solutions to any issue they might be having. You should get the preview dialer if the interactions by your call center agents need greater personalization and preparation.
2. Ringless Voicemail
Your outbound calls mustn't be intrusive as this can negatively impact your existing or potential client's view of your business. This is where the ringless voicemail comes into play. It enables your outbound call center agents to record a pitch, which is then recorded to their voicemail number without making their phones ring. Therefore, your potential client to listen to the message at their most appropriate time.
In addition to being non-intrusive, ringless voicemail is automated. Because of this, one or two individuals can manage the ringless voicemail app to send messages to potential customers. This technology is also especially useful when first reaching out to a prospective client as it allows the sales agent to think of a convincing pitch. And when the clients respond, the sales agent can further market the company's products or services.
Ringless voicemail technology can either be a mobile or landline gadget. This gives the sales agent the freedom to call these potential clients anytime and anywhere. Another advantage it offers is low maintenance costs, saving you the need to hire extra sales agents. Therefore, agents can use the ringless voicemail technology for additional purposes such as education, creating polls, and surveys.
3. Outbound Interactive Voice Response (IVR)
Another outbound calling technology tool is the outbound interactive voice response (IVR), which helps manage huge call volumes with personalized communications. Using this outbound IVR, your sales agents can send out thousands of calls quickly and cost-effectively. This makes it the perfect tool for sending promotional offers or urgent messages.
The outbound IVR system features an interactive menu that directs clients depending on their preference to a live agent or database. This wouldn't have been possible if it didn't boast this interactive nature. Some outbound IVR systems are so advanced, and this enables them to determine whether the person being called is connected to a fax machine or a live person. Consequently, this system will determine the best thing to do to ensure compliance with the outbound call to privacy regulations.
The outbound IVR system can also be used for other purposes besides making calls. These other functions include automatically sending email and text notifications. This function is beneficial in ensuring proper customer engagement across different channels.
4. Call Recording
You must always record the outbound calls between your agents and potential or existing clients to know what gets said during each call. Doing this is necessary either because of compliance reasons or for quality control purposes. In addition, recording these conversations will provide you with a vast amount of information you can use to better your company's competitive edge. Besides recording the calls, the call recording software should also digitally save these files.
The recorded calls are useful because you can use them to gauge whether your agents are meeting your company's set standards. You can also listen to these audio calls to determine whether your agents observe proper communication and phone etiquette skills when speaking to potential and existing clients. In addition, these call recordings can be used when training new agents to know what's expected of them from the company.
Another reason to use call recording software is it enables you to discover any issues your clients face during the calls by your agents. Knowing this will consequently allow you to identify areas where your agents can improve to deliver quality services to your existing or potential clients. Remember, you must always prioritize customer service; otherwise, you risk losing your prospective or existing customers to your competitors.
The use of the call recording software will also allow you to figure out whether the outbound calling team or entire contact center can streamline their operations. This is essential to remove any inefficiencies that might negatively affect the quality of services offered to your clients.
5. Analytics Software
You must always strive to make the most out of your company's data to better pinpoint areas to improve. This data-driven approach should also apply when it comes to outbound calls to better monitor and quantity your goals. Because of this, you must invest in analytics and reporting software that analyze data from your outbound call centers.
Having the data will help in different areas, and these include:
Assess the conversational skills of your agents.
Monitor crucial parameters for each of your agents, for instance, call duration.
Identify problem areas that need to be improved.
Develop performance-based incentives and improvement plans.
By doing all this, you'll be compliant, which boosts your company's results and efficiency.
6. Customer Relationship Management (CRM) Tool
Effective outbound telemarketing isn't possible without using a customer relationship management (CRM) tool. The CRM tool is a must-have because this is where useful client data gets stored. This tool also provides sales agents with essential customer details during the live call. In addition, it offers agents a look at a customer's journey by outlining their past interactions, which is crucial information needed for any conversion to be a success.
The CRM system should have certain standard features for it to allow for smooth handling of outbound calls like auto dialers, call automation, and call recording. However, the CRM tool can still work without these features as long as it can seamlessly integrate with these technologies. This way, the entire outbound call center team can better streamline their operations and reduce any unwanted inefficiencies.
7. Quality Management Software
Investing in quality management software is critical if you wish to realize noticeable improvement in the overall performance of your outbound call center agents. This is why you need to invest in quality management software that eases the quality management software. This useful tool will also streamline training activities and streamline quality management. Some of the essential features of quality management software include coaching workflows, simplified dashboards, and customizable evaluation forms.
8. Call Tagging
Investing in a tool that tags outbound calls is also advised as this helps you to better classify calls according to different parameters such as time of the day, sales agent, customer segment, and others. And when need be, you can look back at this call data during times of disciplinary action, training sessions, or performance reviews.
Takeaway
Although a lot of emphasis is placed on inbound call centers, you must also never forget the impact of outbound call centers. After all, outbound call centers help your business proactively reach prospective clients, resulting in enhanced collection rates and increased sales. But for an outbound call center to be effective, you need to invest in the right technology. This is what this guide has outlined. With this, your small business will survive in a highly competitive marketplace.